"Prosperous Absheron" Project in Pirshagi
03.05.21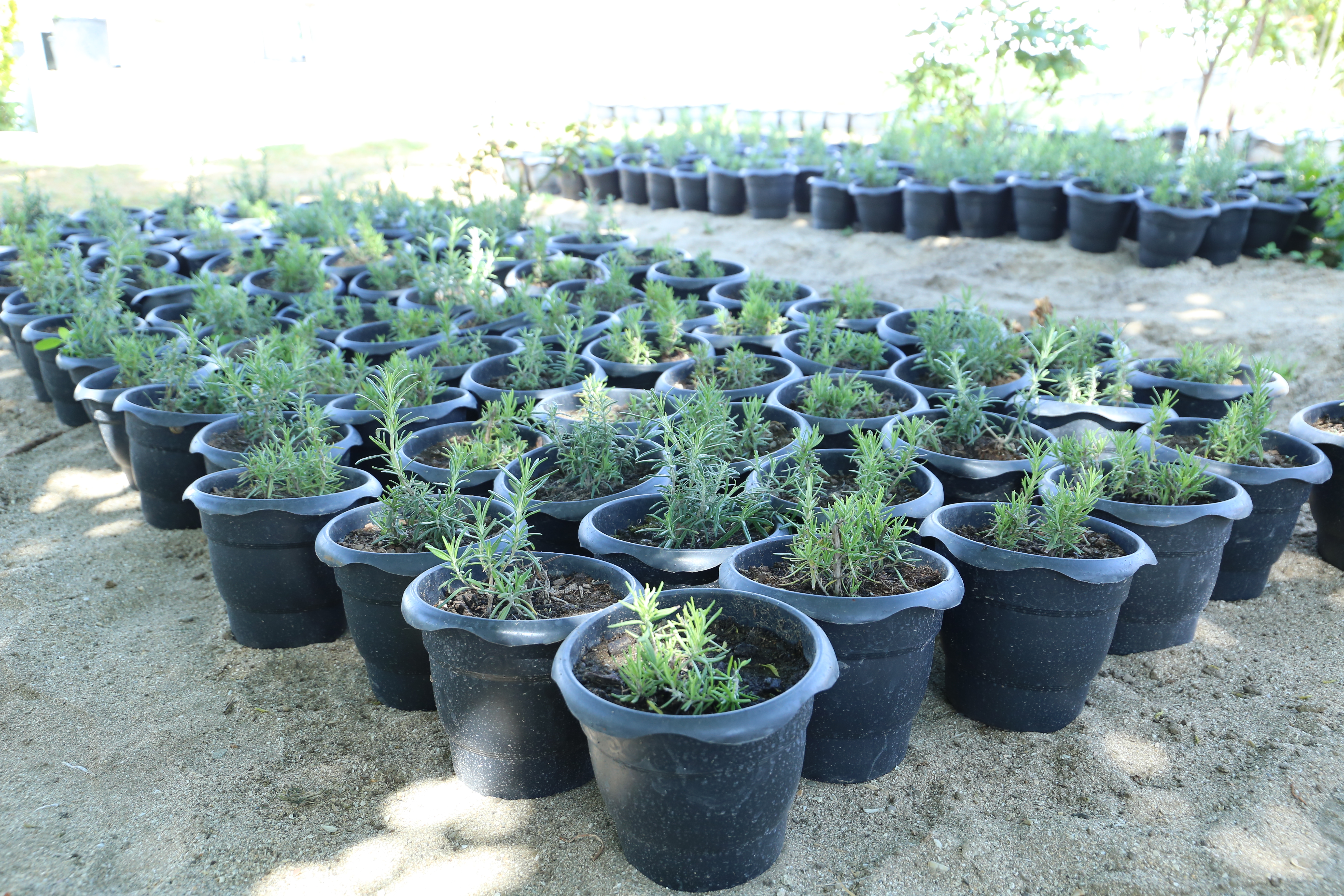 This time, the Pirshagi residents took advantage of the Prosperous Absheron project implemented jointly by the Small and Medium Business Development Agency (SMBDA) and Baku Maintenance Service LLC.
Rosemary plants were donated to families living in Pirshagi with the participation of the Chairman of the SMBDA Board Orkhan Mammadov and Director of Baku Maintenance Service LLC Binnat Ali Gasimov. More than 10,000 rosemary plants have already been donated to 40 families, 250 each. In the coming months, the number of such families will increase, and the number of plants given to each family will reach 500.
Note that each family will take care of these plants for a certain monthly fee. In 6-12 months, plants will be taken from families and can be replaced with new ones if they wish so.
The Prosperous Absheron project is aimed at supporting the development of self-employment and households, additional income for low-income families, as well as the growth of greenery and the development of plant breeding and processing in agriculture.
The Prosperous Absheron project's significance in the current coronavirus (COVID-19) pandemic conditions is that families earn additional income and support the family budget by growing plants in their backyards without leaving their homes.
Plants grown under the project are currently used in the landscaping of Baku and adjacent territories, as well as processed into various cosmetic products and oils.
In total, more than 600 low-income families living in Balakhani, Zira, Novkhani, Amirjan, Ramana, and Pirshagi received about 270,000 different plants (lavender, rosemary, etc.) under the Prosperous Absheron project implemented from 2019.
It is worthy of note that the Prosperous Absheron project is implemented within the framework of the cooperation agreement concluded in 2019 between Birge Invest LLC established by SMBDA and Balakhani Green Garden operating under Baku Maintenance Service LLC.
Powered by Froala Editor