SMBDA represented at the "Online B2G Forum"
12.10.21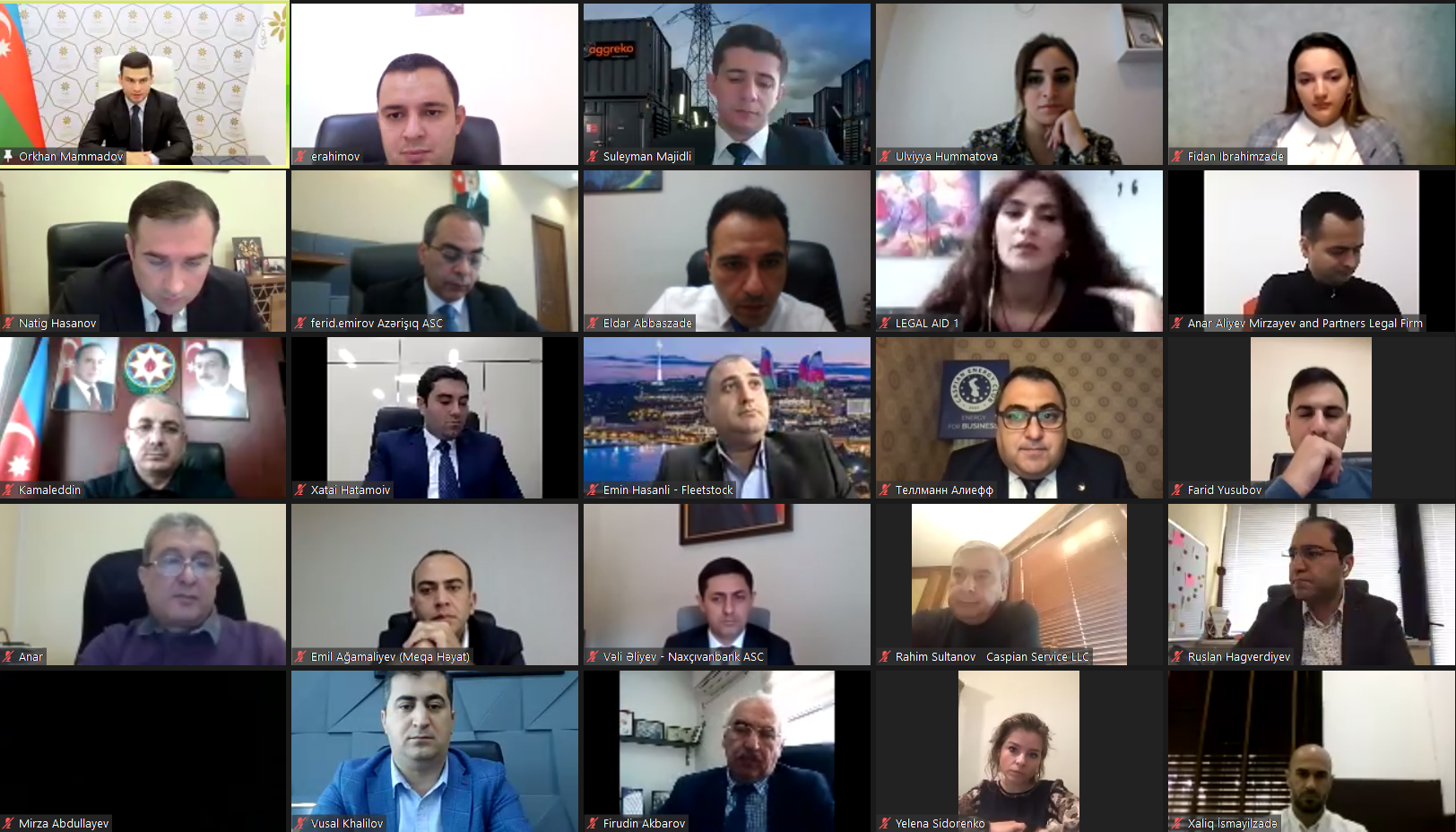 The next "Online B2G Forum" has been held, arranged by "Caspian Energy Club". At the event attended by entrepreneurs, the issues of realizing the economic potential of our territories liberated from occupation and investing there have been discussed, and their proposals have been heard.
Participating in the forum, chairman of the Board of the Small and Medium Business Development Agency (SMBDA) Orkhan Mammadov noted that the rich economic and investment potential of the territories liberated from occupation created conditions for implementing new business projects in various fields and attracting investments. "This forum with the participation of entrepreneurs will serve as an important platform for realizing the rich economic potential of Karabakh, discussing issues of investing in our liberated territories with business entities, and hearing their proposals. Since December 2020, the Agency continues accepting applications from entrepreneurs wishing to build a business in the territories liberated from the occupation. To date, SMBDA has received 791 applications from entrepreneurs wishing to build a business in the liberated territories. Of these, 406 are investment projects, and 385 are related to the provision of other work and services. Thereat, 226 projects from 28 countries were submitted".
At the forum, the participants' questions were answered.
Powered by Froala Editor