Training for women entrepreneurs held in Khachmaz SMB Development Center
21.10.20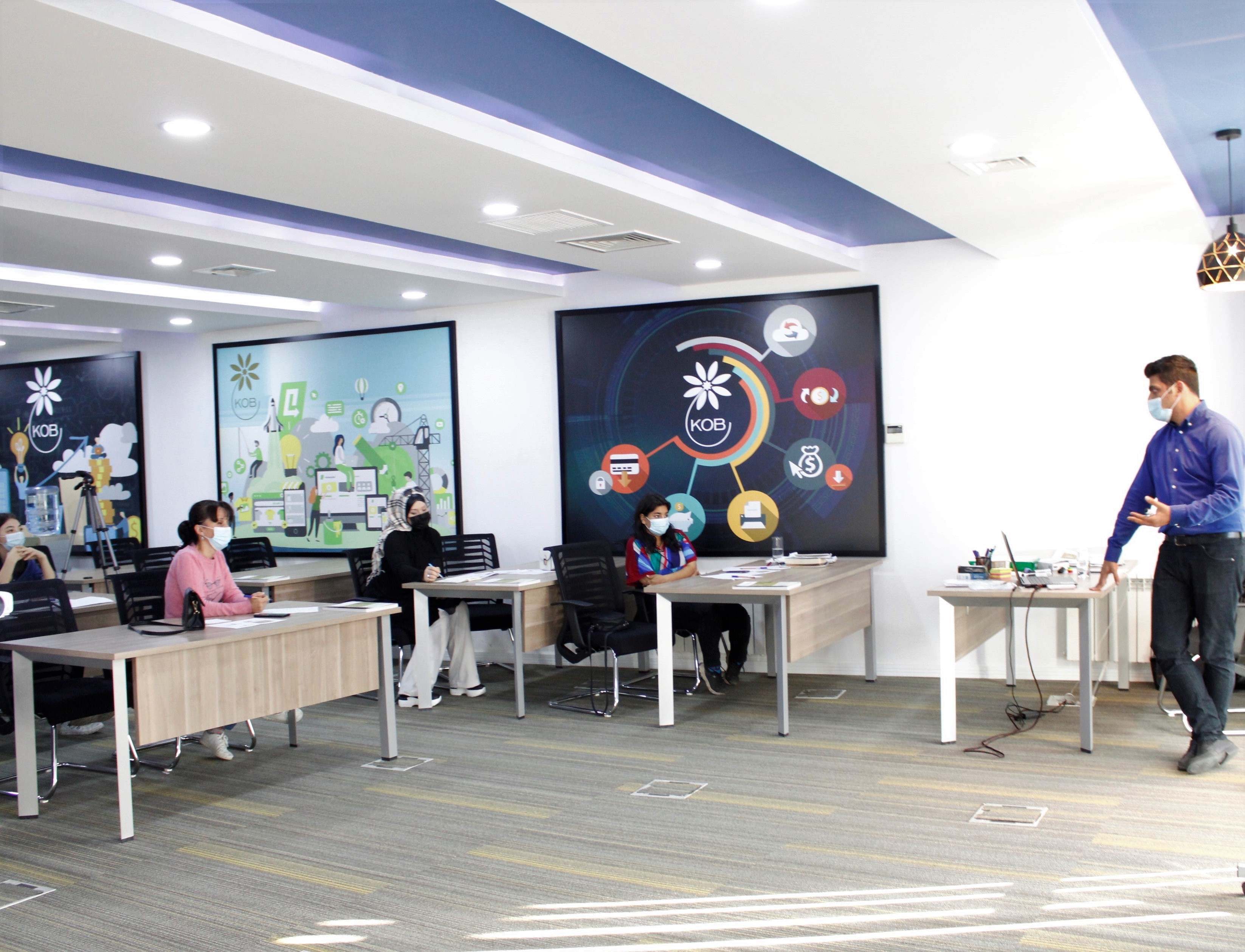 Training titled "Plan Your Future" and Social Media Marketing (SMM) for women entrepreneurs was held by Khachmaz SMB Development Center under Small and Medium Business Development Agency of the Republic of Azerbaijan (SMBDA). About 50 women entrepreneurs took part in the training sessions organized with the observance of the necessary rules in connection with the pandemic in groups of 10 people.
During the training on financial literacy titled "Plan Your Future" organized for women entrepreneurs operating in Guba-Khachmaz economic region as part of the joint cooperation of Khachmaz SMB Development Center and Azerbaijan Micro-finance Association (AMFA), women entrepreneurs were informed in detail about the flow of financial resources, analysis of income and expenses, benefits of financial planning, charge methods and skills, savings habits, emergency expenses and contingency fund, and loan expenses. It is worth noting that the training was organized by the AMFA to support women entrepreneurship initiative as part of the "Accelerating development of sustainable micro-entrepreneurship in rural regions of Azerbaijan" project funded by the European Union.
The training on Social Media Marketing (SMM) was attended by women entrepreneurs who wish to develop their business activities on social media. During the training, women entrepreneurs have acquired the relevant knowledge and skills to present the products and services they produce through SMM to a wider audience. During the training, the participants were informed in detail about advertising budget, 4R principle, development of attractive posts, writing effective advertising texts, ways to increase the number of followers and ability to work with customer feedback. Also, their questions were answered.
It should be noted that training, seminars, and consultancy services provided at SMB development centers, including Khachmaz SMB Development Center are organized taking into account the needs and requests of micro, small and medium-sized entrepreneurs. At SMB development centers, training sessions and seminars on Business Planning, Marketing, Market Research, Sales, Business legislation, Financial and Human Resources Management, etc. are held by experienced and professional experts. In addition, advisory services, networking and other services are provided. All services provided in the SMB development centers are free of charge.
Powered by Froala Editor