Women express interest in regional entrepreneurial activity
20.09.19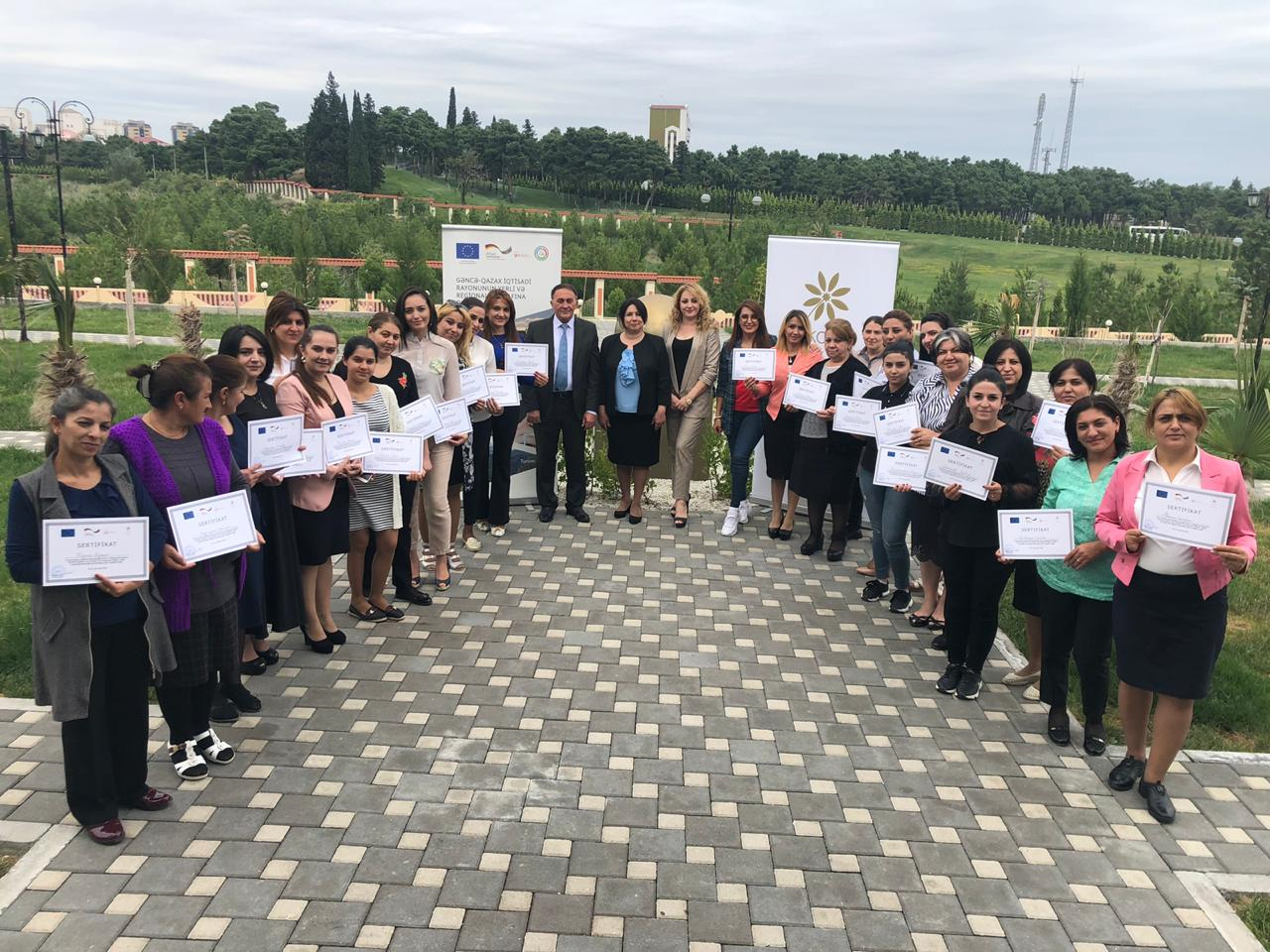 The Small and Medium Business Development Agency of the Republic of Azerbaijan (SMBDA) and GIZ hold joint events to ensure training of women interested in regional entrepreneurial activity.
In the framework of these events, a series of training was organized for young women potential entrepreneurs on various topics in Qazakh, Agstafa, Samukh and Naftalan region in August and September 2019. The training programs were dedicated to topics as 'Launch your own business,' 'Preparation of business plans,' and 'ICT skills of young potential women entrepreneurs.' About 100 women participated in the training program to learn about compiling business plans and financial statements, and receive knowledge and skills in the area of ICT as well as to familiarize themselves with the legislation regulating the business sector and mechanisms of state support to business entities.
During the series of training, a survey was conducted among potential women entrepreneurs to identify the need to develop the working skills of females in the regions. Given the survey outcomes, such training programs will be continuously held in the regions.
It should be noted that, under the 'Strategic Road map for production and processing of agricultural products,' SMBDA implements various educational events and projects to promote the employment of women and youth in the agricultural sector.
Women that have completed the training program are awarded certificates.
In the following stages, young potential women entrepreneurs will undergo internships at production facilities, and exhibitions will be organized to showcase their products.
Powered by Froala Editor